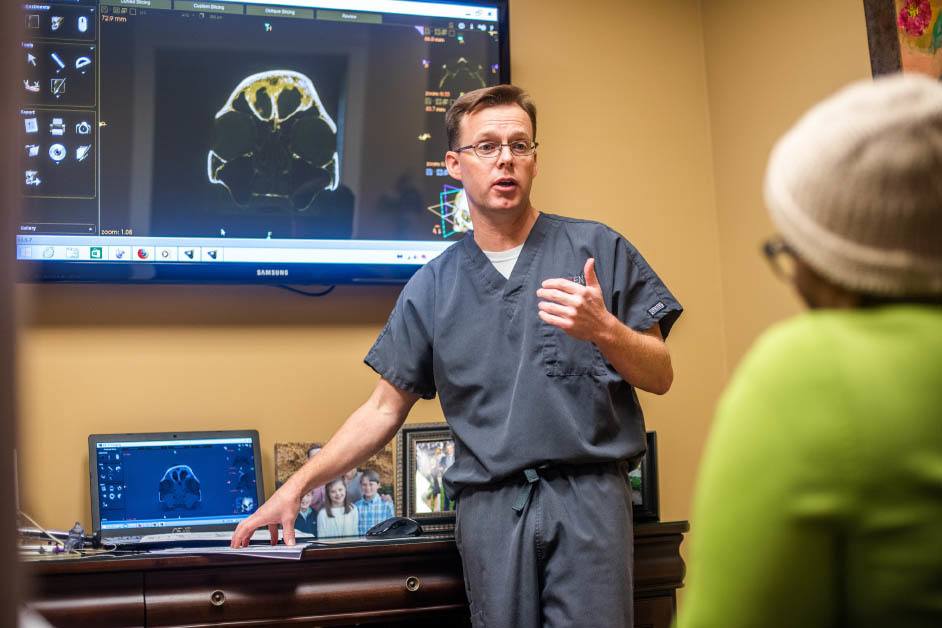 Do I need Sinus Surgery?
Headache, runny nose, nasal congestion, oh my!
According to the Centers for Disease Control and Prevention, more than 26 million Americans are diagnosed with sinusitis. Are you one of them?
What Is Sinusitis?
Sinusitis, also known as a sinus infection, occurs when the nasal passages become inflamed. There are two main types of sinusitis—acute sinusitis and chronic sinusitis.
Symptoms of sinusitis include:
Bad breath
Cough
Fatigue
Fever
Loss of smell
Nasal congestion
Runny nose
Teeth pain
Depending on the type of sinusitis, treatment options vary.
For acute sinusitis, treatment includes saline nasal washes, over-the-counter medications (like a decongestant), and a possible antibiotic. However, if despite treatment, your symptoms continue for 12 weeks or more, chronic sinusitis is most likely the culprit.
In this case, sinus surgery might be the best answer for relief.
Will Sinus Surgery Help?
In most cases, physicians will give patients time for other treatment methods to work to improve your sinus infection symptoms.
However, if after three months, pain and other symptoms continue, chances are great that there is an obstruction of the sinuses. Therefore, sinus surgery might be recommended.
"If other medications for sinusitis leave the patient without relief, surgery is the next best option," says J. Christopher Davis, MD, FACS, an otolaryngology (ear, nose & throat) specialist at Excel ENT of Alabama. "Sinus surgery, including balloon sinuplasty, can help patients find relief from their condition, as well as lower their risks of suffering from sinus infections in the future."
Good candidates for sinus surgery include patients who have:
Chronic sinusitis
Nasal or sinus polyps
Sinus disease due to a fungal infection
When Sinus Surgery Is an Option
Fortunately, if your condition calls for a medical procedure, there are a number of sinus surgery options available. Balloon sinuplasty is one option.
"During a balloon sinuplasty, a catheter with an inflatable balloon attached to it is inserted into the patient's sinuses and a balloon is inflated to widen the sinus outflow tracts," Dr. Davis explains. "Since balloon sinuplasty is a less invasive treatment option than the traditional endoscopic sinus surgery, it is beginning to be the method of choice in mild to moderate cases of chronic sinusitis."
Another sinus surgery option includes a functional endoscopic surgery. It's important to talk to an ENT to decide which option is best for you and your medical condition.
Are you tired of suffering from chronic sinus infections? Contact the team at Excel ENT of Alabama today to schedule an appointment to discuss your treatment options, including sinus surgery.