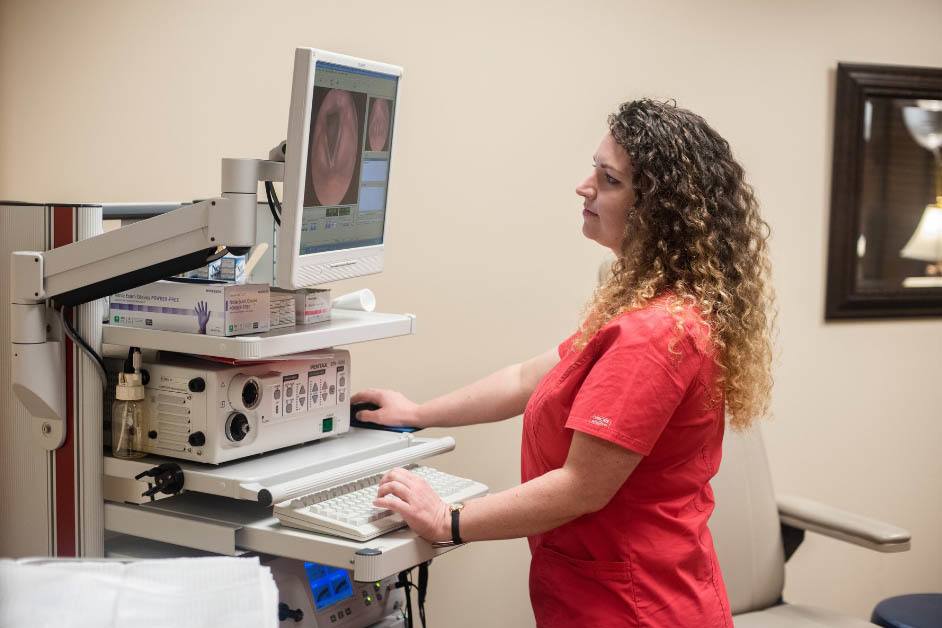 New Speech-Language Pathologist Amy Schiwitz
We communicate every day. From a simple "hello" in the morning to a discussion about a project at work, speech is a part of our entire day. However, have you ever wondered what would happen if you were unable to communicate with your voice?
Excel ENT is very fortunate to welcome a new member to our team to assist you in any speech, voice, and swallowing issues that you may experience. We are excited to introduce Amy Schiwitz, Speech-Language Pathologist, to the Excel ENT of Alabama team!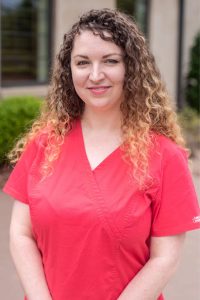 Meet Amy Schiwitz!
With more than eight years of experience in speech and language pathology, Schiwitz is excited to bring her knowledge and expertise to the community.
"I have always been fascinated with how we communicate with one another," says Schiwitz. "You go from having an idea in your head, then the brain processes it and turns it into English. Then, it turns into movements in the vocal cords, tongue, and lips as the person speaks what they were thinking and the other person almost instantaneously understands your words. It is extremely interesting."
It's easy to take verbal communication for granted until you have voice and swallowing issues. 
"One aspect I enjoy about this position is that I am able to see a wide range of patients," Schiwitz says. "From teenagers to even a 105-year-old patient, I am able to help a variety of patients with speech and swallowing issues, which keeps things interesting."


What Can You Expect During a Consultation?
If you have been experiencing a voice problem for more than two weeks, it is best to seek the assistance of a speech-language pathologist. If you have swallowing issues, it is important to schedule an appointment as soon as you notice difficulty swallowing.
"When it comes to voice problems, I see a lot of issues due to reflux, sinus drainage, vocal overuse, and growths on vocal cords," says Schiwitz. "When a patient first walks into my office, we discuss their medical history. We also discuss when the problem first started so I can better understand the issue at hand."
Schiwitz uses an endoscope in the patient's nose to help her diagnose the issue. Then she and the patient discuss her findings. Together, they develop a plan to alleviate the symptoms and help the patient improve his or her quality of life.
Treatment Options Are Available
Depending on the diagnosis, there are a variety of treatment options available to help patients with speech and swallowing disorders.
"I am able to provide voice and swallowing therapy, which is completely individualized to the patient," explains Schiwitz. "However, if more medical intervention is needed, Dr. Davis is here to assist. Patients are able to get a two-for-one deal when it comes to treatment here at Excel ENT of Alabama."
If Schiwitz determines that voice therapy is the best option, patients will usually see improvement within the first few sessions. If the patient needs medication or surgical intervention, Schiwitz and Dr. Davis work closely to provide the treatment.
"As a therapist, I love that patients are able to not only have therapy benefits, but also more involved medical treatment, if needed, by an experienced and knowledgeable physician. We really do treat the whole patient here, and not just the symptoms, which is something I enjoy most about being a part of the Excel ENT of Alabama team."
Discover how the team at Excel ENT of Alabama in Birmingham, AL, can help you regain your voice and swallowing issues!
Are you suffering from voice and swallowing issues? Contact the team at Excel ENT of Alabama today to schedule an appointment for a medical evaluation to receive the proper diagnosis and treatment plan.