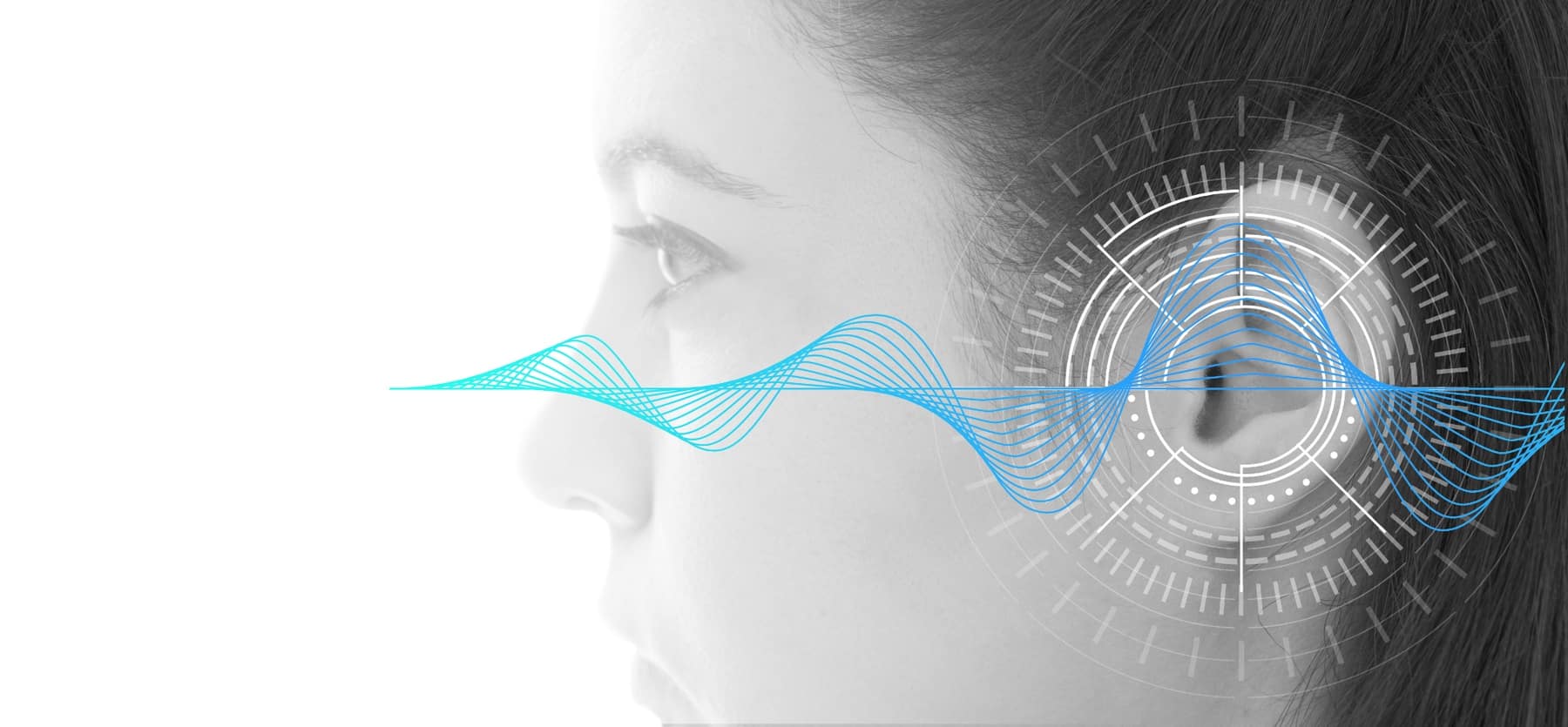 Phonak Audéo Marvel Lunch & Learn
Phonak Audéo
Have you ever wondered if you or a loved one would benefit from the use of a hearing aid? Maybe you know that it's time to address your hearing loss, but you've been putting it off because you don't want to wear a bulky, squealy hearing aid.
Modern hearing aids are lightyears ahead of previous generations. ExcelENT is pleased to offer the opportunity to come to our office to learn about all of the ways that modern hearing aids can improve your life. Join us for a free lunch and try the Phonak Audéo Marvel hearing aid for yourself. We'll even let you take it for a 30-day test drive!
How Can the Phonak Audéo Marvel Improve Your Life?
The Phonak Marvel is packed with convenient features, but above all, it delivers clear, rich sound. Users can expect to understand speech in noisy settings better and with much less effort. The Marvel delivers ease of listening that you have to hear to believe.
Phonak was the first hearing aid to offer lithium-ion rechargeable batteries, which are the longest-lasting batteries currently available. A full charge will give users 32 hours of use, which even includes six to eight hours of Bluetooth streaming.
Unlike many other types of hearing aids, the Phonak Marvel can connect to any Bluetooth device. Whether you have a Jitterbug, Amazon Alexa, an Android or iPhone, or even a smart TV, you can connect your hearing aid for easier listening.
Old hearing aids were notorious for being bulky, but Phonak has completely redesigned the Marvel with comfort in mind. The receiver is sturdier than previous generations, and the domes (the rubber portion that goes in the ear) are more comfortable than ever.
A significant upgrade with the Marvel model hearing device is that it is completely encased. Moisture is an issue in Alabama; if it's not hot and humid, then it's raining! Excessive moisture is hard on electronics, but the latest generation of Phonak hearing aids are more water repellant than ever. Patients no longer need to worry about battery corrosion.
Am I a Good Candidate for a Hearing Aid?
When you join us for a Lunch & Learn, Dr. Abby Turnbough will conduct a free hearing test if you don't have a current one on file. The test will assess, among other things, a patient's ability to understand speech. To stimulate what a hearing aid would be like, Dr. Turnbough will turn up the volume to a comfortable level and then say a list of words. The patient will repeat the words back so that Dr. Turnbough can assess his or her speech discrimination capability. Patients who score higher than 40% on speech discrimination will usually benefit from using a hearing aid.
Patients whose speech discrimination score is below 40% may not receive many benefits from a hearing aid. After years of hearing loss, people may struggle to decipher speech because they have lacked stimulation to the brain. Unfortunately, our brain treats hearing as a "use it or lose it" skill. People whose ears have not been communicating with their brain may lose their ability to understand speech adequately. In that case, a hearing aid would likely be more distracting than helpful.
The benefit that each patient would experience from a hearing aid is highly unique. No two people have identical hearing loss or hearing needs. The best way to learn whether a hearing aid can improve your quality of life is to join us for a Lunch & Learn. You'll receive a free hearing test, have the opportunity to try on the Phonak Marvel in office, and then you can try it out for 30-days to experience the benefits for yourself.
Your Hearing Aid Fitting
To ensure a proper fit for your hearing device, Dr. Turnbough will take measurements of your ear to determine the correct size for the in-ear receiver. She will use your audiogram (results from your hearing test) to assist in programming your hearing aids.
Once you try on the Phonak Marvel, Dr. Turnbough will check for a good acoustic and physical fit. While speaking with Dr. Turnbough and testing out the sound, she will fine-tune the hearing aids. Her goal is to ensure that patients hear speech appropriately based on their hearing loss and are perceiving it well at a comfortable volume.
During each week of your 30-day trial, you'll come back to visit with Dr. Turnbough for a hearing aid tuning. You can also try out the different levels of Phonak Marvel technology. Phonak offers three levels: premium, mid-level, and standard. All three provide dependable, rich, clear sound. Throughout your trial, you can test out each device to determine which is the perfect fit for your lifestyle and hearing needs.
Experiencing Your New Phonak Hearing Aid
Not everyone who tries a hearing aid for the first time will have an "ah-ha" moment, especially if they have mild to moderate hearing loss. However, for some, hearing aids can truly change their life.
Dr. Turnbough recalls a sweet couple who had been married for fifty years who had saved enough money to purchase hearing aids for the husband. The two had not been able to carry on a good conversation for nearly twenty years because of his hearing loss. Dr. Turnbough fit the gentleman with powerful behind the ear hearing aids with custom molds. After turning the hearing aids on, Dr. Turnbough let the wife speak to her husband. He immediately burst into tears and told her that it had been too long since he'd heard her voice.
Whether your hearing loss is mild or severe, you may be an ideal candidate for a hearing aid. If you're wondering whether a hearing device could improve your quality of life, get in touch with us about our upcoming Lunch & Learn. We can't fully restore hearing yet, but modern hearing devices are dramatically improving lives every day. Join us to learn about and try out the Phonak Audéo Marvel for yourself.