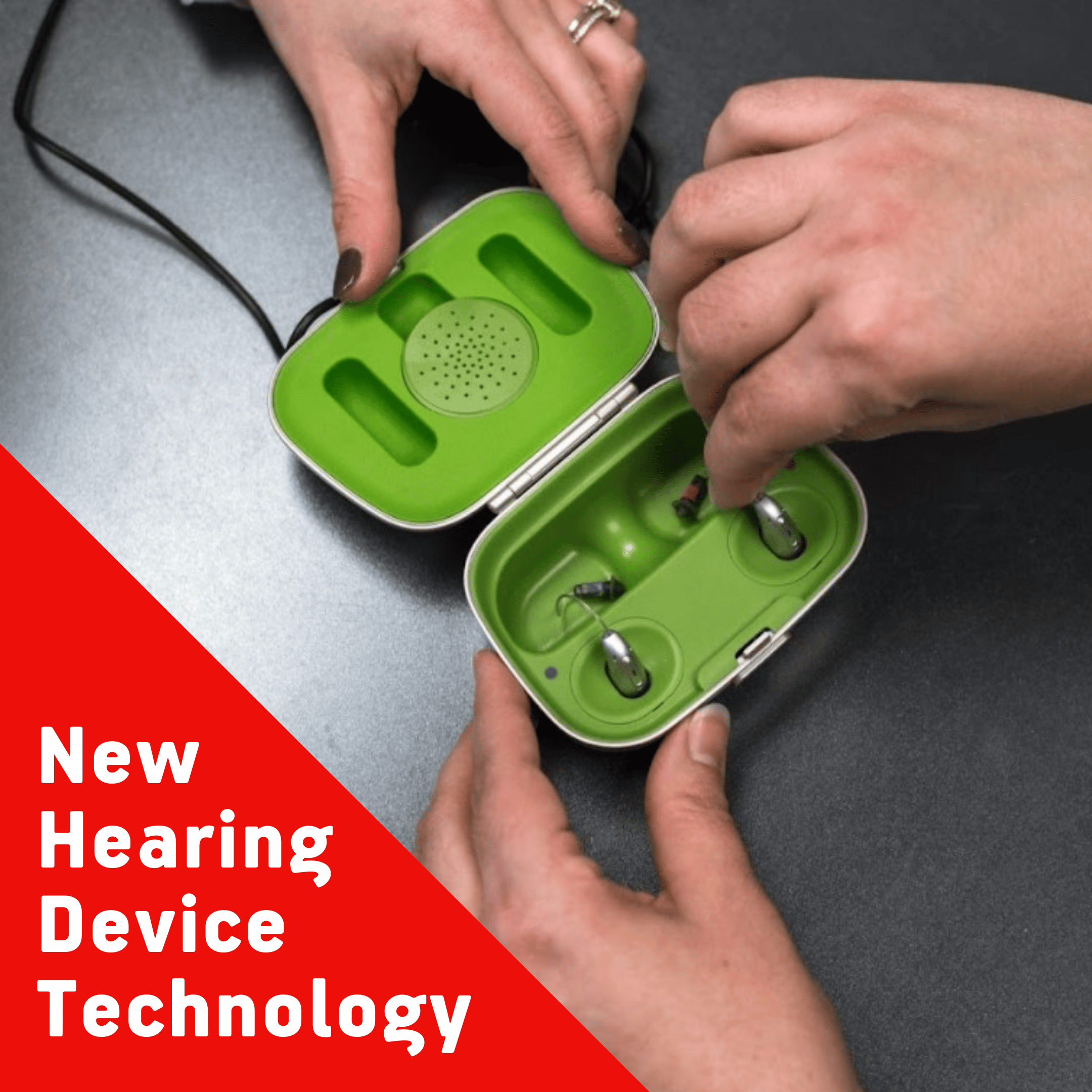 Major Jumps in Hearing Device Technology You Should Know About
New Hearing Device Technology at ExcelENT of Alabama
The world of hearing devices can be a little confusing. There are so many different brands and so many features to consider. While hearing aids are available by mail order or from some "big box" retailers, you are missing out on so much with those options. 
Instead of going those routes, there are several reasons why you should purchase your hearing aids directly from ExcelENT of Alabama. We provide a customized fitting for your hearing aid, which is crucial to optimum hearing success. We also stay up-to-date on the latest advancements in hearing aid technology and which hearing devices are the best. 
We are big fans of all the hearing aids we offer, and we can help you find the right one. Recently, there have been some big advancements in technology with two of our favorite brands!
New Features of Phonak Hearing Devices 
The newest Phonak hearing aids in the Paradise line feature a brand new chip (the PRISM chip). In the hearing aid world, this is a big jump in technology and provides more processing power, which translates to better, faster, and smarter. 
Phonak has also recently launched a new hearing aid in the Paradise family that is called Audeo Paradise Life. It is the first fully rechargeable waterproof hearing aid. This is important not so much for the fact that it is waterproof, but more so in terms of thinking about technology being susceptible to moisture, sweat, dust, or debris.
They have also made improvements to their Bluetooth connection. We are now able to have more devices paired to the hearing aids and have two devices actively paired at the same time. In addition, Phonak hearing aids are made for all Bluetooth connectivity. This means that if you have Bluetooth on your phone, you should be able to connect to your hearing aids for streaming phone calls and audio regardless of the specific phone you have.
There is a new processing feature within these hearing aids called Motion Sensor which simply means that the hearing aids can tell when a user is moving or walking around and will automatically change its processing of the sound accordingly.
Tap Control is another feature that can be enabled in these hearing aids which allows a patient to activate voice assistant, such as Siri or Google; accept or end phone calls; and pause/resume streaming by tapping on the hearing aid instead of having to get the phone out or press the button on the hearing aid
Lastly, Phonak also recently added a new CROS-P hearing aid that is compatible with the Paradise hearing aids. CROS hearing aids are used for patients with single sided deafness where they do not have usable hearing in one ear (also called an un-aidable ear). They also work well for patients who have normal hearing in the other ear or hearing loss that can be treated with a hearing aid.
New Features of Oticon Hearing Devices
In this line, Oticon More hearing aids are their newest option, and they have provided some interesting stats. Oticon More provides 20% more speech information compared to two of their top competitors.
Conversation is difficult in complex listening environments and then hearing loss makes it even harder. Their goal is to provide as much speech information to the brain as possible. To do this, Oticon More adapts faster to provide important details to the patient as conditions within their environment change.
Oticon also has a personalization process that I can use during an initial fitting that involves me having the patient listen to different sound clips and choosing their preferences. Based on these results, the hearing aid programming will take those preferences into consideration.
Find this New Hearing Device Technology at ExcelENT of Alabama
We are happy to answer questions about these hearing aid advancements and teach you how to use all the features. Getting a custom-fitted hearing aid can truly be a life-changing decision, and we're here to help however we can! Schedule an appointment online, or call to discuss coming in at a time that's best for you: 205-988-6858.