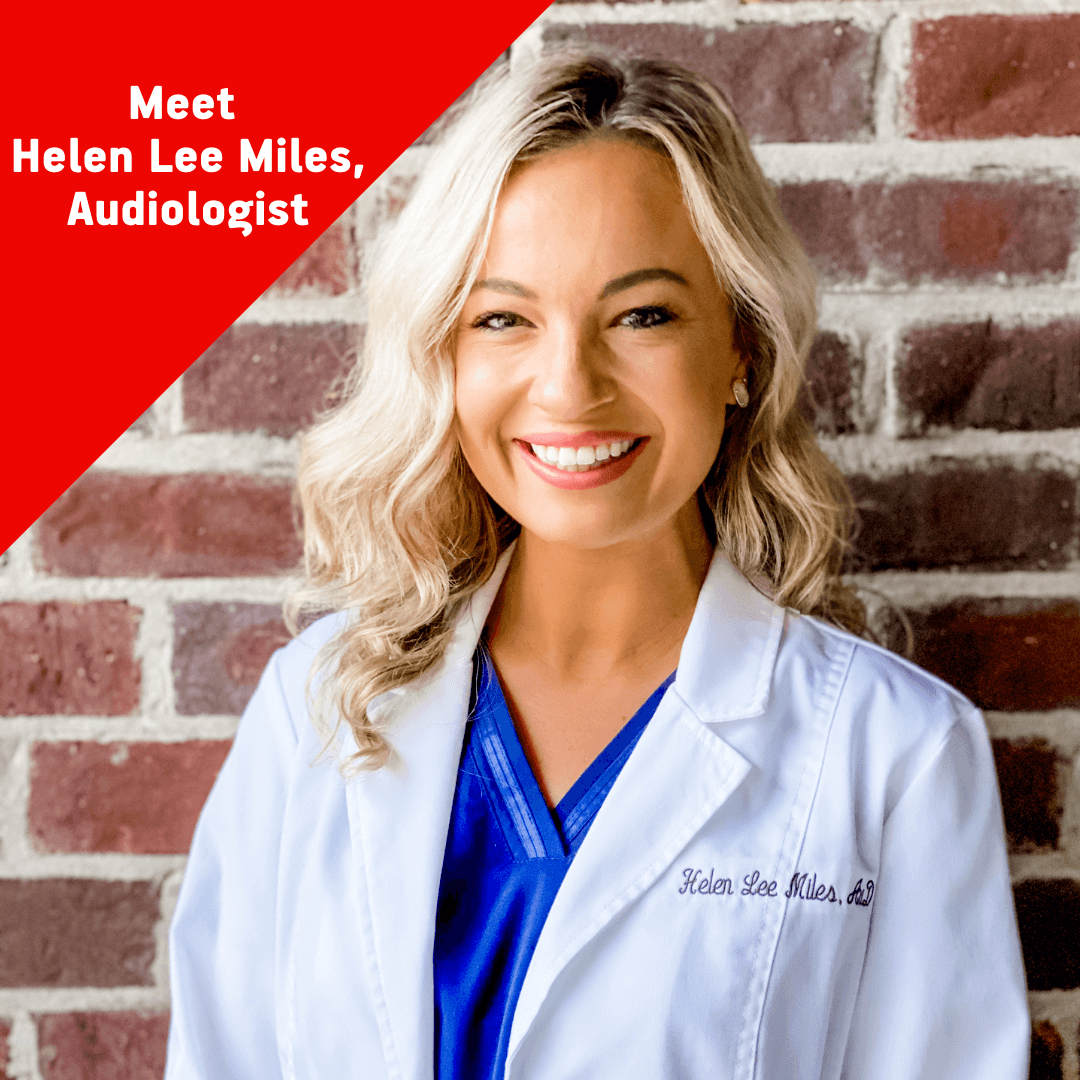 Get to Know ExcelENT of Alabama's Newest Audiologist Helen Lee Miles
Inspired by her aunt and uncle who were both audiologists, Helen Lee Miles fell in love with this field of work at a young age. She is our newest audiologist at ExcelENT of Alabama and specializes in adult and pediatric diagnostic evaluations. She also has a special interest in hearing aids and aural rehabilitation.
From day to day, Dr. Miles diagnoses and treats hearing and balance problems for people of all ages. Once she has a full understanding of your type and degree of hearing loss, she will discuss your results, next steps, and/or treatment options using our comprehensive list of audiology services.
Dr. Miles may also fit patients with hearing devices and assistive listening devices, and she specializes in education regarding hearing loss, tinnitus, and balance system dysfunction.
Learn More About Helen Lee Miles, ExcelENT Audiologist
With more knowledge about what an audiologist is, what they do, and how they help, get to know more about Dr. Miles.
What do you love most about your job at ExcelENT?
Getting to meet and getting to know various people and having conversations helps me help them. It brings me joy to help people function better in their everyday lives.
What is the most important thing for your patients to know about you, and what's your passion? 
That I care about what they care about. I try to listen to where they are in their journey and find out what's important to them. This allows me to help them reach their goals and get to a place where they want to be with their hearing.
Hearing aids and hearing aid fittings are my true passion. Patients come in frustrated, and I can help them change that. I can make a difference in their lives, and I love that!
When should a patient schedule an appointment with you, and what can they expect at a consultation?
If you are experiencing difficulties hearing or understanding when someone is speaking to you. Changes in hearing or asking others to repeat things is often an indicator that you may need to see me. Also, if you find that you are intentionally avoiding situations where you need to communicate with others, that's a big red flag. 
At a consultation, I will examine the interior of the ears and do a full hearing test to discover the amount of hearing loss. If a hearing aid is appropriate, I ask questions to get to know the patient more and determine what is essential to them in a hearing aid, such as BlueTooth technology or having a rechargeable option. We will talk about our 30-day trial period that allows them to feel confident they are getting the right hearing aid. 
Personal Notes About Dr. Miles
Dr. Miles grew up in Phenix City, Alabama, and started her education as an undergrad at the University of Alabama, where she received her B.A. in Communicative Disorders. She graduated Summa Cum Laude with Honors and continued her education at the University of Memphis, where she earned her Audiology Doctorate. 
After getting married in March of 2020, she, her husband, and their chocolate lab moved to the Birmingham area. When not at work, Dr. Miles enjoys reading and painting. While she once thought she might want to be a teacher, that passion comes into her work every day as she teaches her patients about hearing loss, improved communication, and much more.
Discover how the team at ExcelENT of Alabama can help manage hearing problems, from minor to more serious conditions.
If you have hearing issues or think it may be time for a hearing test, Dr. Miles will be happy to help however she can. To schedule an appointment with one of our Birmingham ENT specialists, call us at (205) 988-6858, or send us an appointment request.