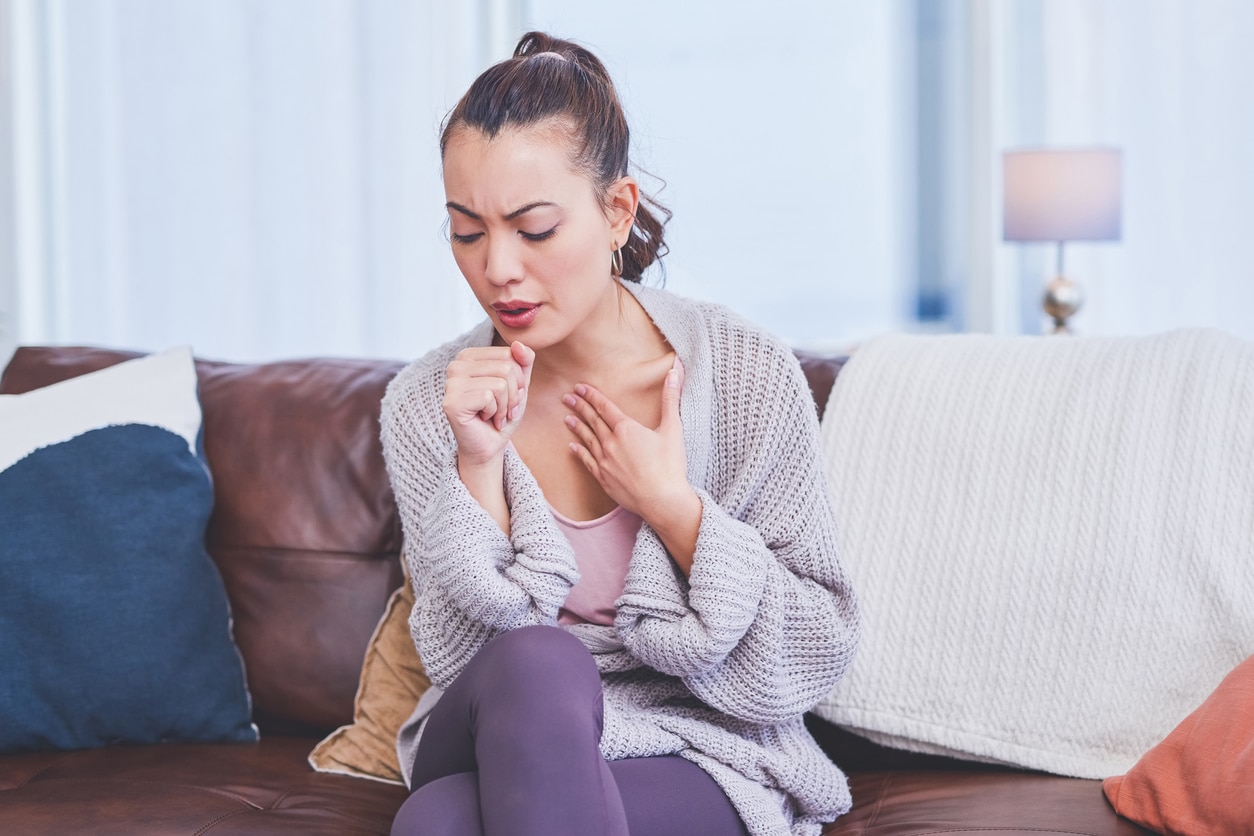 Chronic Cough: Signs, Symptoms, & Treatments
What Are Signs, Symptoms, & Treatments For A Chronic Cough?
This October, flu season, sinus infections, and other seasonal ailments are frequent as we head into the winter months. Many of us experience a cough along with these seasonal sicknesses, and it's typically nothing to fret about.
But, when is it time to worry about a chronic cough? A cough that just won't go away can be frustrating and can significantly impact your quality of life. A chronic cough can cause headaches and sleepless nights, and you may wonder if you'll ever find relief from your pesky cough.
Fortunately, at ExcelENT, our speech-language pathologist, Amy Pittman, encounters many patients who suffer from chronic coughs. Learn more about chronic cough, its common causes, and how ExcelENT's SLP can help you find a solution.
What is Chronic Cough?
Coughing can help you clear your throat, prevent infections and help protect your airway. But coughs can linger, lasting anywhere from 4 weeks in children and 8 weeks in adults. Usually, a chronic cough is dry and isn't productive for your airway.
Common Causes of Chronic Cough
Chronic cough can be difficult to diagnose because there are several possible causes. Some of the most common causes include:
Asthma
When you have asthma, the muscles around your airways constrict. The lining of your airways swells, and your body produces thick mucus in response. Coughing is your body's way of getting air into those tightened areas. Asthma can be triggered or worsened by infections, weather, stress, allergies, tobacco smoke, medications, exercise, and stress.
Postnasal Drip
One of the most common causes of chronic cough is postnasal drip. Runny mucus drops down your throat if a virus, allergies, dust, chemicals, or inflammation irritate your nasal membrane. The mucus in your throat causes you to cough, and you may experience worsening symptoms at night.
Infections
If you've recently recovered from a cold, flu, COVID-19, or pneumonia, your cough may remain while your body heals and recovers from the infection. These illnesses can lead to lung inflammation and a lingering cough. To heal itself, your body produces a dry cough to reduce the infection.
Laryngopharyngeal Reflux (LPR)
Laryngopharyngeal reflux (LPR) causes acid from the stomach to travel up the esophagus and into the throat. LPR is commonly confused with gastroesophageal reflux disease (GERD), but if you're suffering from LPR, you may experience more pain in your throat. LPR may result in many voice problems, like swallowing problems, sinus drainage, and chronic cough.
Irritable Larynx Syndrome (ILS)
Various symptoms, including chronic cough, chronic throat clearing, the feeling of a lump in your throat, and others can be caused by irritable larynx syndrome. In ILS, the larynx (voice box) becomes sensitive to stimuli, including cold air, talking, and more. Common causes of ILS are viral illness, allergies, sinusitis, certain medications, stress, and others.
Smoking
Smoking negatively affects your lungs, as well as the rest of your body. A chronic cough can be caused by the body attempting to clear out the chemicals that enter the airway and lungs from tobacco. If you stop smoking, you may find relief from your chronic cough and lead a healthier lifestyle.
Testing & Treatment for Chronic Cough
If you've been experiencing a cough for longer than 8 weeks, contact your primary care doctor. Regardless of potential causes, if you have a chronic cough that has not been explained or diagnosed, we recommend you seek medical care.
At ExcelENT, our SLP, Amy Pittman, will begin with a consultation to learn the comprehensive history of your chronic cough. For further diagnosis, she may perform a thorough laryngoscopic and stroboscopic examination to examine patterns of vocal fold motion and vocal fold vibration.
Find Relief at ExcelENT
At ExcelENT, we can work to find out what triggers your cough so you can find the relief you deserve. Treatments can vary from medication changes to treatment for medical conditions, such as allergies, asthma, or LPR if those trigger your chronic cough.
The goal of treatment for chronic cough is to give you the tools to manage it better and improve your quality of life, and Amy can teach you more about keeping your vocal cords healthy.
Schedule an Appointment for a Chronic Cough Consultation
Proudly serving the Birmingham area, our team can provide treatment for various ear, nose, and throat ailments. Call us at 205-988-6858 or contact us online to find relief today!