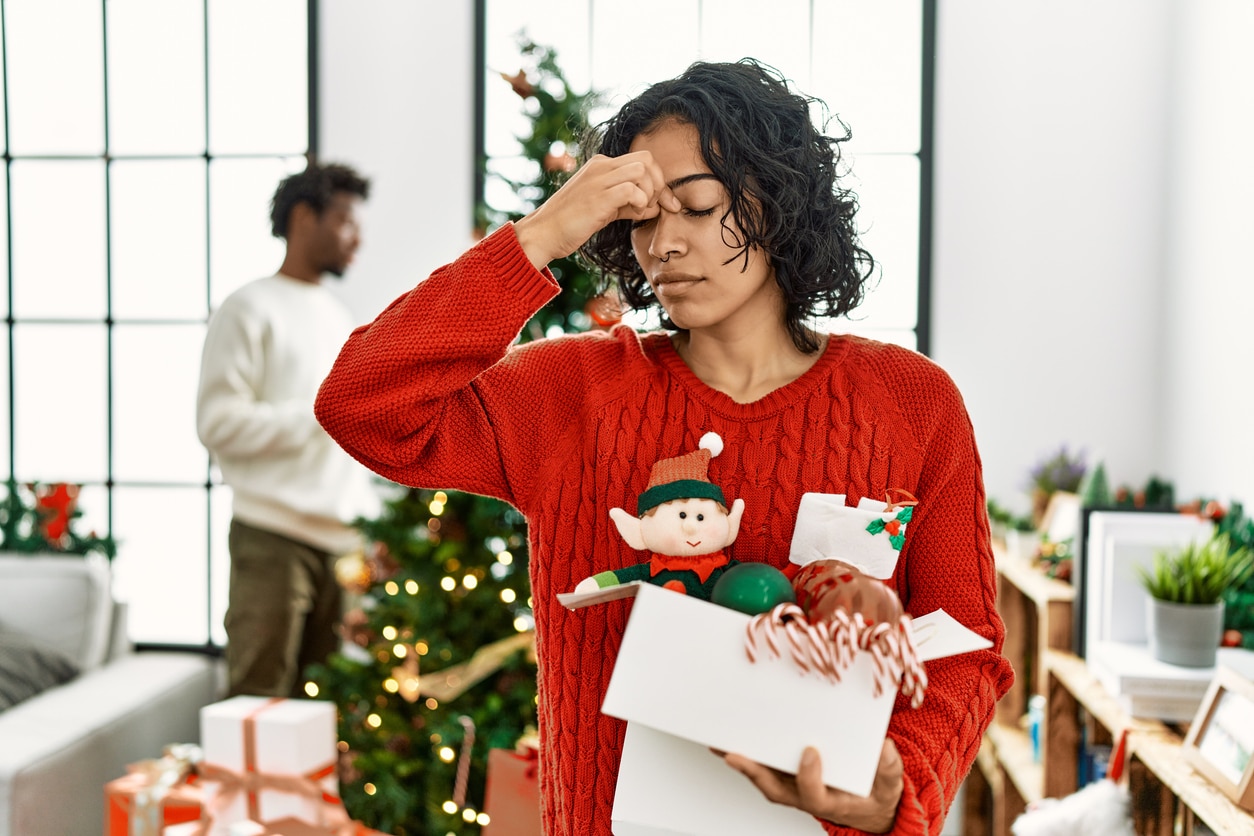 Breathe Easier This Holiday Season with VivAer®
Breathe Easier With VivAer®
The holidays are full of joyful occasions like office parties, family get-togethers, and even cozy moments at home. The last thing you want is difficulty breathing, headaches, and fatigue while celebrating the most wonderful time of the year. We understand how challenging it can be to enjoy the festivities when you don't feel your best.
If you suffer from difficulty breathing through your nose, fatigue, and headaches, you may have chronic nasal obstruction. Thankfully, VivAer® Nasal Airway remodeling is an innovative, non-invasive treatment designed to improve all your symptoms. In this blog, the team of experts at ExcelENT discusses all you need to know about VivAer® treatment and how it can help you.
What Are the Symptoms of Nasal Obstruction?
Nasal obstruction is caused by the enlargement, or swelling, of certain structures in the nose, like the septum, lateral wall, or turbinates. As these structures swell, the airway size becomes smaller, causing difficulty breathing. If you frequently have trouble breathing through your nose, you may have chronic nasal obstruction.
Some of the common symptoms of nasal obstruction include:
Trouble breathing through your nose
A sensation of something blocking your nasal passage
Difficulty sleeping
Fatigue
Inability to breathe through your nose during exercise
Loud snoring
Facial pain or pressure
Headaches
If you are experiencing these symptoms, we recommend you contact your primary care doctor. Your primary physician can refer you to an otolaryngologist, also known as an ear, throat, and nose doctor (ENT), who specializes in the diagnosis and treatment of nasal obstruction.
How Can VivAer® Help Nasal Obstruction?
The VivAer® Nasal Airway remodeling procedure is an innovative technology that expands nasal passages. This non-invasive, safe treatment can significantly improve your quality of life and allow you to breathe easier.
After numbing the inside of your nose with a local anesthetic, your doctor will insert a small wand into the nasal passage. The low-temperature radiofrequency energy (RF) on the wand's tip gently expands and remodels damaged or shrunken tissues and valves. With this procedure, doctors can also shrink turbinates, soft bony structures that often swell during cases of nasal allergies. Just a slight increase in surface area with the help of VivAer® can create significant relief and improve airflow for those suffering from chronic nasal obstruction.
What Are the Benefits of VivAer® for Nasal Obstruction?
There are a variety of benefits of the VivAer® procedure, including:
Non-invasive procedure: VivAer® involves no cutting and doesn't damage any surrounding areas.
Comfortable treatment: Most people feel minimal to zero discomfort. Some describe a feeling of pressure if anything.
Clinically Proven: Over a 2-year clinical study, 97% of patients experienced vast improvements in nasal breathing.
No downtime: This treatment is quick and painless, and most people return to regular activities the same day.
The outer appearance isn't affected: As opposed to other nasal surgeries, VivAer® doesn't alter the appearance of your nose in any way.
Who Is a Candidate for VivAer®?
If you suffer from chronic nasal obstruction, you are most likely a candidate for the VivAer® procedure. Candidates typically have found treatments like medications and nasal dilator strips to be ineffective. Your provider may suggest the Nasal Obstruction Symptom Evaluation (NOSE) test and the Cottle Maneuver test to confirm a diagnosis.
The Cottle Mannuever is a test you can do at home and involves placing two fingertips on your cheek next to each side of your nose, then gently pressing and pulling outward. If you find relief from your nasal passage expanding, VivAer® is likely an excellent treatment option. Depending on your specific condition, there may be other criteria, but your ENT can provide more information about whether VivAer® is suitable for you.
Find the Relief You Deserve from Nasal Obstruction
Don't settle for another night of nasal airstrips or frustration while trying to breathe through your nose; contact a provider to learn if the VivAer® procedure is right for you. This non-invasive, comfortable treatment can expand your airway in just minutes. Find the relief you deserve, just in time for the holidays, at ExcelENT in Birmingham!
ExcelENT: Sinus Experts in Birmingham AL
If you are suffering from chronic nasal obstruction or another sinus ailment, contact the sinus experts at ExcelENT. With years of experience, Dr. Davis and his team are experts in nose, throat, and ear treatments. Call us at 205-988-6858 or contact us online to find the relief you deserve!